Beating the internet scaremongers poaching your potential patients
15 Oct 2018 in Marketing
---
"Cancer rates are on the rise - read this one weird trick on how YOU can avoid it!"
"The NHS have no more spaces as of September 2018. Here's our secret hack to getting seen instantly!"
"The natural aging cure that celebrities are obsessed with... and the big secret pharma doesn't want you to know about."
Sound familiar? Scaremongers are now as common as chicken pox in a playground and increasingly work with clickbait listicles to harbour fear amongst their targets. Of course, your potential patients may be clicking these articles and getting sources of #fakenews. Curiosity is what killed the cat after all, and it's also killing your potential to be a reliable presence on the digital market.
With rising waiting lists and appointment times 6, patients are now frequently turning to the internet to diagnose themselves. Scaremongers are cashing in on this to turn a pretty penny by producing unreliable content that scares prospects into buying the next big thing in medicine and private procedures, which may offer very little value and can often be dangerous.
Any Doctor worth their salt is aware that prevention is better than a cure, so here's the 3 ways you can become the go-to institution, for your prospects and current patients.
Point number 2 will astound you!
Doctor Who?
Anyone can pretend to be a doctor on the internet. Post your thoughts on a lesser monitored health forum, make it sound scientific enough, and you can become an expert overnight. Fancy giving someone a diagnosis on a weird rash that seems familiar to you? Sure! Just fire up your laptop and type away.
Fake doctors' whispering on the web is dangerous because it gives license for fear to brew amongst your prospective patients and steers them to the wrong sort of crowds. This creates a catalyst for distrust, so you have to demonstrate you're the one worth listening to in the field.
If you want to find and target the patients susceptible to online dishonesty, start by targeting where they hang out online. Are you connecting with potential patients online? Only 3% of the population is not using social media1 Do your clinics have twitter? Can they be found via an instant google search? 87% of study participants say they share health information via Facebook posts, so perhaps there are social listening tools worth looking at to understand where people are talking about relevant areas of healthcare? 2
Building up your clinics online social presence is becoming a more trustworthy method to utilise in a world full of fakes. If your colleagues are communicating the right sort of information, statistics, and new procedures on the market you could slowly see more brand loyalty from your patients and steer potential clients to your practice.
According to PWC, "Patient communities and groups have 24 times more social media activity on average than health industry companies"
"The research shows that when we use social media to connect with people we care about, it can be good for our well-being. We can feel more connected and less lonely, and that correlates with long term measures of happiness and health."
Mark Zuckerberg | CEO, Facebook
A robust social strategy that provides timely responses to social posts could be your winning angle to becoming an authoritative presence. Understanding where and how your patients are seeking advice will enable you to be the voice of reason in a sea of uncertainty.


The real influencers of healthcare
91% of people said online communities play a role in their health decisions 3. We've explored how you can try to become a brand with an online social presence but what if you took your efforts one step further?
Could your clinic host the leading healthcare forum? Offering a well moderated, user friendly, and accessible platform that anyone can use to discuss pretty much anything. The forum could be completely neutral from your marketing efforts BUT is heavily monitored to provide accurate and correct information for your patients.
Free of scaremongering and click baits ads and a neutral territory for the public to share their worries in the healthcare industry, your forum could aim to be the 'go-to' source for patients.
The healthcare consumer is engaging with health industry companies, but not as much as they are engaging within their own patient communities 4.
Prospects perceiving your brand as having an informative, unbiased, and accessible source of valuable information will paint you in the best light should they choose to opt for any treatments or procedures in the future. Playing the long game will present you as the caring, trustworthy brand you are.


The digital checkup
If you've taken on points 1 & 2, hopefully your patients will engage with your brand more and eventually receive your clinic's services, enabling you both to have a healthy doctor and patient relationship.
Now is the tricky bit, the digital aftercare. Nothing to do with sutures, drain removals or physiotherapy, but the effort you make to ensure your patient receives the best communications and practical advice about their recovery from a strong source of information.
If you haven't guessed by now - that needs to be you.
Your connection with your patients may become severed if you allow them to fall down the rabbit hole of engaging with scaremongering click bait ads and dodgy forum advice on how to best manage their aftercare.
For a fantastic example of digital aftercare, we look to an app named My Recovery that helps patients with, you guessed it, recovery. The control of the patient's recovery from a particular treatment or service is in their own hands. They can update their progress, be connected with similar patients and even opt in to have their data analysed so medical practitioners can offer the best aftercare possible.
Although OneRecovery are not healthcare providers, they can assist you with the aftercare you deliver to your patients. Simple checkups and repeat prescriptions are useful, but integrating aftercare technology into your patients' life will help maintain your brand's presence in the forefront of their mind, should any future treatments or services be required.
Understanding your patients' touchpoints, be it before or after an interaction with your clinic, will always be the key to successful marketing attribution and customer acquisition. Follow-up engagements before they call to arrange a check-up or with additional queries are still important to analyse. Start a conversation with us today to see how we give you clarity on the engagements your patients have with you.


Why should you act now?
As you will have inevitably seen on the news, the NHS is at boiling point 5. Many private healthcare marketers are needing to step up and fill the gaps they no longer cover.
Uncertainty is brewing in all aspects of Britain and if there's one thing human beings crave is the sweet pill of certainty. Unfortunately, scaremongering is now becoming the stern matron by cashing in on this level of uncertainty and swaying people to the dark side of healthcare cures and underhand procedures, all for a quick profit.
Offering patients a calm, and strong presence on the market could give you the upper hand in earning their trust for years to come. People need a guiding light in this day and age. Your clinic could be this beacon to steer them away from the scaremongering villains of the net.
References
[1] - Limited uses of social media
[2] - Facebook healthcare sharing
[3] - Online communities and healthcare
[4] - Forums and healthcare
[5] - NHS boiling point
[6] - Rising waiting lists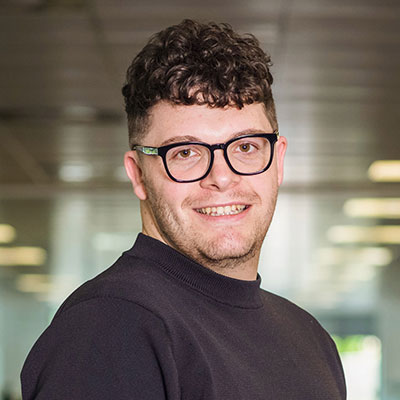 Copywriter
Alex is a digital expert specialising in creating copy that engages, entices, and excites our clients. Usually found poring over past issues of Vogue and playing paparazzi to his dogs.
Recent posts
31 May 2023 in Digital Marketing

The importance of call centre agent coaching

25 May 2023 in Interviews

Insights & Impact Ep.5: Reducing Average Handling Times (AHT)

24 May 2023 in Interviews

May Hubdate: Your Hub just got better, here's how…
Subscribe to our newsletter *Required field