7 Highlights from 2017's Technology for Marketing Conference
29 Sep 2017 in News
---
September's TFM conference brought together thousands of marketers passionate about finding tech solutions to power their marketing with. Over two days at the Kensington Olympia, the finest marketing technology was on display (including call tracking) as professionals met to share best practice.
Alongside meeting hundreds of people keen to find out more about Infinity (and try our coffee), we also attended a full programme of talks from some of the leading minds in Martech. We've sifted through all the graphs, case studies, and tech stacks we saw, as well as the discussions, debates, and panel sessions to bring you seven highlights you can think about implementing into your own business.
Here they are, and don't forget to Tweet us with your favourite bits from TFM 2017:
1. Start Small, Work Fast
Mazda Nederland built a scoring model for their ad targeting that took in the type of customer someone was likely to be, what phase of the buyer journey they were at, and the sort of model they were after. They then used this model to power their digital ad targeting across the web.
This boost in relevance for Mazda's online marketing received 90% more requests for information, increased the conversion rate of their banner ads, and handed over 19% more high quality leads to their local dealers. By starting small, they could perfect this practice before rolling it out across other markets.
"Throwing money at a marketing problem won't solve it, because someone could always come along with more money and take back that share of voice. You need to get creative with how you use your data to reach the right people. Starting with small, fast moving teams you can quickly cycle through iterations of testing. Once you find out what is working, it's time to get buy in from higher up in the company. Show them the results, highlight how it benefits the business, and explain how you plan to build the next step."
Robert Vonk | Manager of Online Marketing & Data, Mazda Motor Nederland
2. Create Opportunities from GDPR
There were two ubiquitous things at TFM's talks, the first was people including the annual Martech map in their slides, and the second was the looming spectre of GDPR. No business with customers in the EU can ignore it, so it was refreshing to see enthusiasm for what it means to the consumers, and how it's an opportunity to assess what you want to achieve with your data.
"Marketing automation and artificial intelligence is only going to be as good as the data you put into it. You put garbage in, you get garbage out. GDPR is going to help marketers here, businesses will have to really think about what data they want because they're going to have to justify it to their customers. It's going to simplify a lot of things, and make a better experience for the consumer."
Nicola Millard | Head of Customer Insights & Futures, BT
3. Use Data for a Customised, Simple Service
Aside from insights about the company's first package holiday (a one shilling, 12 mile train journey from Leicester to Loughborough for 500 people in 1841), Thomas Cook were also keen to highlight how their partner team were improving the relevance and flexibility of their communications with data.
"Data is at the centre of our marketing. Ours is segmented into key groups, then overlaid with third party data to accurately reach the right people across the web."
This use of data was pivotal in producing a platform to seamlessly work alongside 5000 hotel partners, who all need to buy into Thomas Cook's marketing strategy. They built 'Hotel Everywhere', their data-informed marketing platform that ties together multiple channels (including the 15 million brochures they produce every year) to boost the spread and accuracy of their marketing targeting.
But with that customer data comes responsibility. In a panel session later, they highlighted the importance of security and being careful about how it's shared.
"A danger of data is if it becomes ubiquitous. You lose the advantage it gave you if all your competitors have that same data. So, we make sure ours is released to nobody. This also maintains the trust our customers have in us, as they know nothing they tell us is shared elsewhere."
Stuart Adamson | Director, Media & Partnerships Group, Thomas Cook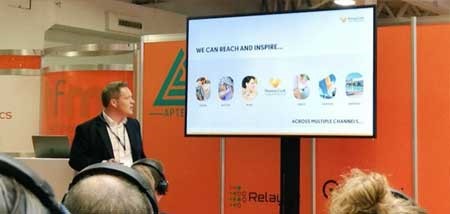 4. What will your workforce look like
At this point, the benefits of integrating an efficient and useful marketing stack into your business should be reasonably well understood. We frequently find two questions on the lips of marketers as they're looking to buy tech solutions, what will they choose and how will they use it?
This was something Dave Chaffey looked to help people answer with his talk, but something that stuck out for us was a third question that we think companies need to start asking themselves during the buying process. Who is going to use it?
"There are many marketing tools which give businesses a great opportunity, covering a growing number of use cases. But who needs to be using them? Do you train staff? Do you hire new staff? Do you outsource to an agency? These are questions you need to answer within your business in a way that suits your needs. However, with the growing use of AI and machine learning gathering increasingly complex pools of data, you need more people with a practical understanding of data science to unlock useful insights from this data."
Dave Chaffey | Co-founder and Content Director, SmartInsights
5. Digital Transformation? Start from the End
There is little debate about the merit of using data and insights to improve processes right across the business. Everyone agrees it should be done, but how? Start with a final idea of what you want to achieve, and work back from there. This will stop you from innovating for the sake of innovation, and guide you towards a purpose. We heard a few interesting perspectives on this.
"Our engineers have practically banned the term 'requirements' when building new products. We start by looking at the customer's actual pain points and how we can solve them. This has lead our teams to move away from making features, and to focus on delivering outcomes. We aim to achieve goals that are relevant to the personas of our customers, and measure metrics related to that."
David Griffith | Head of Product, Financial Times
"Data-led activities drop off after a while, and we regularly see businesses where less than 5% of what they started reaches a meaningful conclusion. To avoid this wasted effort, start with a focus on the question and the business outcomes that need to be achieved. "We can do everything, but why?" For example, it's not good enough to simply pour resources into building a single customer view. You need to know why you're doing it and what you want to achieve. In this case, you would need that view to improve your customer understanding and utilize that to improve retention. Higher retention is a good business outcome"
David Zakkam | UK Regional Head, Mu Sigma
6. Data Has Value, And Your Customers Know It
As consumers become more informed about what their data is worth, they're happy to give it, but you need to earn those details.
"Two years ago, we noticed a lot of pushback from customers about sharing data. But in our latest survey we noticed that attitudes have changed. Consumers now realise the value of their data, and are more willing to give it if there's something for them in return: an offer, exclusivity, or an overall better experience. With that data, think about how you use it for their benefit. You want them to think of you more like a butler than a stalker."
Nicola Millard | Head of Customer Insights & Futures, BT
7. Customers Expect Continuity In Communications
As digital channels create a physical gap between businesses and their customers, we cannot lose touch with their expectations when they do reach out to contact you.
"Customers expect to have a seamless communications experience across digital and physical mediums. No industry is immune from this, but it means we all have opportunities to provide more choice, increase flexibility, and remove stress. Failure to adapt to customers' increased levels of expectation will put you out of business."
Paul Fennemore | Digital Marketing & Customer Experience Consultant, Sitecore
This is a message we're passionate about spreading, one of the key benefits of call tracking is it keeps your vision of the customer journey when they make the pivotal move from online to an offline channel.
Losing this vision means the relevance of the service you offer will suffer, and you'll also be relying on guesswork to drive more of those valuable calls. How long can you last while your competitors provide a better service, and have a better idea about what your audience wants?
If you are generating sales or providing support by the phone, start a conversation with us today to see how we close the gap between your digital efforts and the service your customers receive.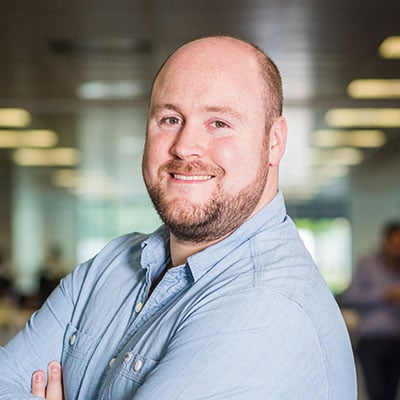 Product Marketing Manager
Andy has spent years obsessively analyzing B2B and B2C digital marketing campaigns and technology. Outside of his family, his main loves are Woking FC, his Xbox and his National Trust membership.
Recent posts
22 Mar 2023 in Interviews

How data can improve customer call centre experience (Clone)

15 Mar 2023 in Marketing

How to track and reduce average wait times in your call centre
Subscribe to our newsletter *Required field