5 vital statistics from the latest travel research
28 Jun 2019 in News
---
Just when you think you've understood a market, it can totally change. We're seeing millennials (long laughed at as broke students glued to their phones) growing up into a powerful, diverse spending force in the market, Generation Z eschewing traditional social media channels that brands have spent the last decade building up, and the global awakening of people on green matters. What does this mean? You can't ever get totally comfortable; hold true to your values but be ready to adapt to changing tides.
To help you prepare for tomorrow, we've picked out five eye-opening discoveries from some of the latest pieces of travel research, and unpacked a little about what they could mean for the industry.
1) MISSED: 4.72% of calls to travel brands go unanswered in February
In our recent study on the state of phone calls in travel, we analysed over a million phone calls to a wide mix of brands in the travel industry. Part of this included looking at the number of calls to travel brands which remain unanswered.
Our call tracking data unsurprisingly showed that traffic and calls peaked in January, where the number of calls missed (as a percentage) was the lowest. However, this is immediately followed by the two highest months for missed calls. By taking their foot off the gas (and leaving the phone on the hook), this could represent a significant chunk of revenue left on the table. Especially as customers who call about a holiday will likely be enquiring about higher value bookings, such as bespoke tours, group trips, or that once-in-a-lifetime journey that needs guidance.
5,000 fewer missed calls in one year
Worried that this might be you? It's not too late to act. One brand, in particular, managed to tighten up their call strategy to go from 8.4% of calls being missed in February 2017 to 2.2% in February 2018, representing almost 5,000 fewer missed calls. That's a lot of happier customers and a substantial amount of revenue that didn't slip through the net.
Want to know more? Our report on the state of phone calls in travel can be found in our latest eBook on travel trends.



2) School's in: 70% of people have learnt something new on holiday
The reasons that people travel are wide and varied. Some want to lay by a pool, others simply have to climb that mountain. For many, a big appeal of travel has always been about expanding one's horizons and leaving their comfort zone, how that manifests itself will also change.
One trend highlighted in Kuoni's Worldwide Travel Report is that people want to combine their holiday time with learning a new skill, improving a hobby, or undergoing some other learning experience. As travel companies try to stand out from one another, offering enriching options like this will help your trips connect with holiday browsers on a different level from sunbeds and sandals alone.
"70% of people have been on a holiday where they have learnt something new, and this desire for self-development is hugely influencing our bookings, with the most popular skills holidays including mastering a new language; trying new cookery techniques; improving photography skills, and even learning to dance or scuba dive."
3) Eco: 73% of travellers are looking to stay somewhere green in the next year
The last few years have seen a seismic shift in consumer awareness and concern about environmental issues. This has had a knock-on effect on people's attitudes towards their travelling. Be that in choosing accommodation, avoiding certain activities, opting for a staycation, or taking steps to offset carbon emissions from travel.
As an industry, how can travel brands react to satisfy this demand and responsibility? The study also highlights some barriers consumers face, which need to be overcome. Only 50% of travellers understand what they can do to travel more sustainably. Meanwhile, 36% cannot afford the additional expenditure of sustainable travel. This suggests that the desire is there, and if clear guidance and economically efficient options are given then it could be a winning approach for everyone.
4) 65% of flight shoppers want post-purchase engagement
That's according to a recent study by Facebook in the US, who go on to add that live updates and discounts are the most desired updates. While you don't want to bombard your customers with constant upsell opportunities and reminders, a little bit of communication can go a long way if you think about it from the travellers perspective.
The study also shows that the majority of US flyers also book their flights 1-3 months ahead. This may be the same in your market, or you may need to conduct additional research to find out. But knowing this will help you plan what your post-purchase engagement could look like. When and how do you contact them, what do you offer, and when? Tour operators selling bigger packages and trips may have a longer time before the journey to provide value and additional experiences in other ways.
Additionally, research by Google and Greenberg found that in Europe "in the 12 weeks leading up to a trip, there are 3X more experience searches than hotel searches and 8X more experiences searches than air searches." Six weeks prior to a trip, bookings will peak for hotel, air, and car bookings, while "experience searches remain stable in volume throughout the 12 weeks leading up to a trip."
5) Face to face: 23% find it easiest to use a travel agent
Booking holidays and travel is not a uniform experience across the board. Some trips are straightforward enough to require a couple of taps on your phone, other times you may desire a little more help, which is where a travel agent is an excellent resource. As the Generation Travel report from eight&four shows, many still enjoy using them. But how do you capture a generation with growing spending power that is used to booking cheap holidays online? An opportunity lays ahead to prove their value as they continue to evolve with the marketplace.
"High street travel agents could make a big comeback if they play the market right. Consumers, on the whole, recognise their value as experts and like the idea of speaking to a real person, which can sometimes be difficult with online travel booking sites. The key challenge to overcome is the perception that they are expensive."
Caroline Brosnan | Head of Marketing, eight&four
Want to learn more about the latest trends that will be impacting the travel industry? Download our latest eBook to dive deeper into trends for travel marketers, such as the maturing millennial, building a long tail from events, and making the most of your data. It also includes our brand new report on the state of phone calls in the travel industry.
References:
1) Kuoni's Worldwide Travel Report 2019, Kuoni, (2019)
2) Booking.com reveals key findings from its 2019 sustainable travel report, Booking.com, (17th Apr, 2019)
3) Understanding the air travel shopping journey of today's connected consumer in the US, Facebook, (11th Jan, 2019)
4) What travel marketers should know about people searching for experiences, Think With Google, (May, 2019)
5) Generation Travel 2019, eight&four, (May 2019)
6) A third of millennials give up on foreign holidays as Brexit looms, TravelMole, (23rd May, 2019)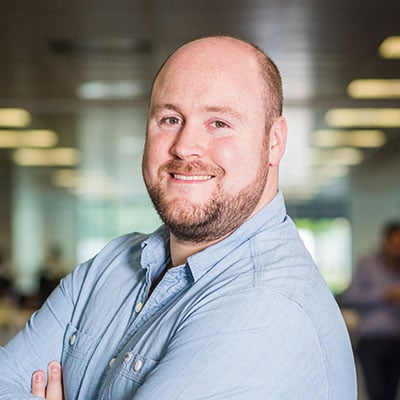 Product Marketing Manager
Andy has spent years obsessively analyzing B2B and B2C digital marketing campaigns and technology. Outside of his family, his main loves are Woking FC, his Xbox and his National Trust membership.
Recent posts
31 May 2023 in Digital Marketing

The importance of call centre agent coaching

25 May 2023 in Interviews

Insights & Impact Ep.5: Reducing Average Handling Times (AHT)

24 May 2023 in Interviews

May Hubdate: Your Hub just got better, here's how…
Subscribe to our newsletter *Required field